Streamlining farming operations has become crucial in today's rapidly evolving agricultural landscape. One innovative solution that is revolutionizing the way farms manage their processes is an advanced Laboratory Information Management System (LIMS). This comprehensive software tool offers numerous benefits to farmers, enabling them to optimize their operations, increase productivity and improve overall efficiency. Agricultural laboratories play a vital role in supporting farming operations by conducting various tests and analyses on soil, water, crops and livestock. Traditional manual methods of managing laboratory data and processes can be time-consuming, error-prone and inefficient. However, with an advanced LIMS solution, farmers can automate and streamline these tasks, leading to significant improvements in their farming operations. One key advantage of an advanced LIMS solution is the ability to centralize and manage data effectively. The system acts as a centralized repository for all laboratory information, including sample tracking, test results and quality control data. This ensures that data is readily accessible organized and securely stored, eliminating the need for cumbersome paper-based records or scattered electronic files.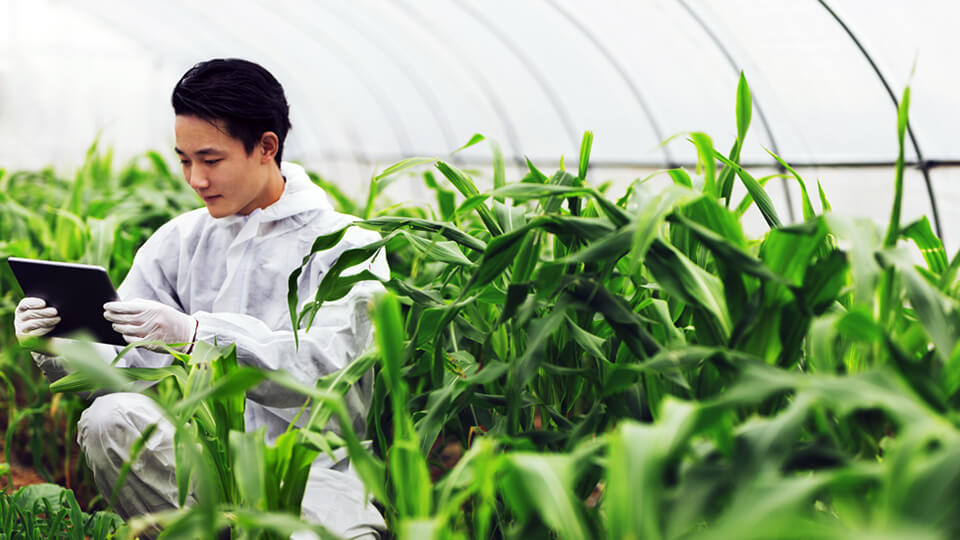 Furthermore, an advanced LIMS solution offers powerful data analytics capabilities. Farmers can leverage these analytics tools to gain valuable insights from their laboratory data, facilitating data-driven decision-making. By analyzing historical data trends and patterns, farmers can identify key factors that influence crop yields, soil health and livestock performance. This information enables them to optimize their farming practices, implement targeted interventions and ultimately maximize productivity and profitability. Another significant benefit of an advanced LIMS solution is its integration capabilities. The software can seamlessly integrate with other farming technologies and equipment, such as automated sampling devices, precision agriculture systems and Internet of Things (IoT) sensors. This integration enables real-time data exchange, enabling farmers to monitor and control various aspects of their operations remotely. For instance, if a sensor detects a deviation in soil moisture levels, the LIMS can automatically trigger an irrigation system, ensuring optimal conditions for crop growth without manual intervention.
Additionally, an advanced LIMS solutions enhances regulatory compliance and quality control processes and have a peek at these guys https://atlab.com/industries/agriculture-farming-lims/. The software enables farmers to adhere to stringent regulatory standards by providing traceability and audit trails for all laboratory activities. It also automates quality control procedures, ensuring that tests are performed accurately and consistently. By maintaining high standards of quality and compliance, farmers can meet market requirements, establish trust with consumers and gain a competitive edge. In conclusion, an advanced LIMS solution offers a multitude of benefits to farmers, helping them streamline their farming operations and achieve greater efficiency. By centralizing data, providing data analytics capabilities, integrating with other farming technologies and enhancing regulatory compliance, LIMS empowers farmers to make informed decisions, optimize processes and ultimately drive productivity and profitability. As the agricultural industry continues to evolve, embracing advanced technology solutions like LIMS will become increasingly important for farmers to stay competitive and sustainable in the modern farming landscape.