Battery replacement strategies for aging golf cart fleets are crucial to ensure the continued performance and longevity of these vehicles. Golf carts are commonly used for transportation within golf courses, resorts, and gated communities and their batteries play a pivotal role in their functionality. As golf cart fleets age, their batteries can deteriorate, leading to decreased range, reduced power, and overall diminished performance. Here are some key strategies for efficiently managing battery replacement in aging golf cart fleets.
Regular Battery Maintenance: Implementing a routine battery maintenance schedule is essential to prolonging battery life. This includes cleaning battery terminals, checking water levels for lead-acid batteries, and ensuring proper charging practices. Regular maintenance can help extend the lifespan of batteries and reduce the frequency of replacements.
Battery Testing and Monitoring: Invest in battery testing equipment and monitoring systems to assess the condition of each battery in your fleet. Regularly test batteries to identify weak or failing units. These tests can help determine if a battery needs to be replaced or if it can be rejuvenated through equalization or other maintenance procedures.
Scheduled Battery Replacement: Develop a battery replacement schedule based on the age and usage of your golf cart fleet. Batteries typically have a lifespan of 4-7 years, depending on their type and maintenance. Plan for replacements in advance to avoid unexpected downtime and ensure the carts continue to meet performance expectations.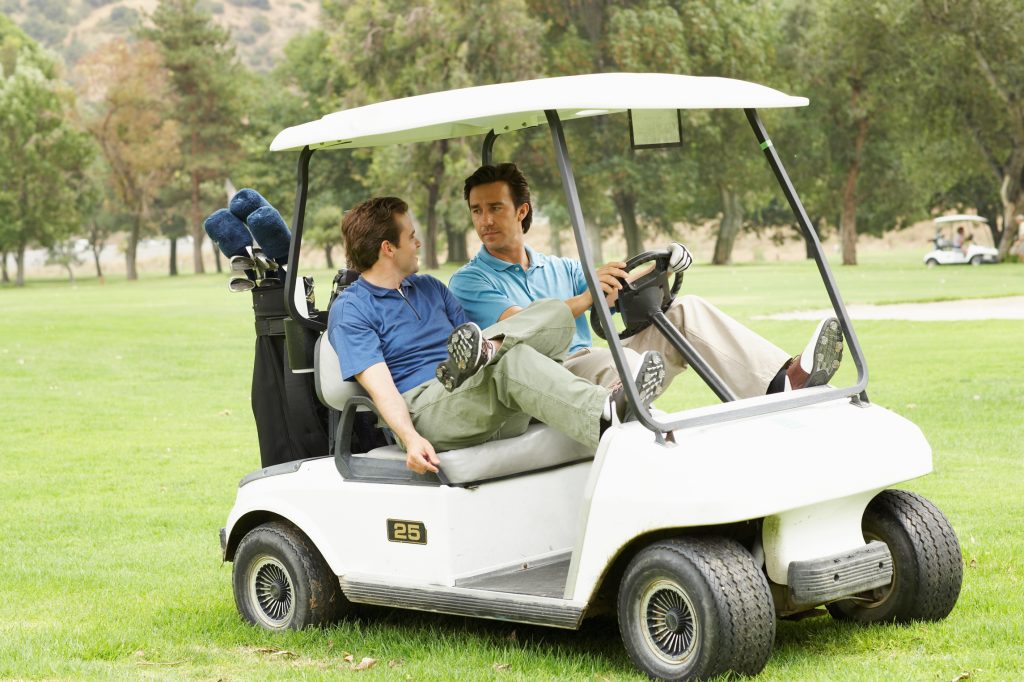 Consider Battery Upgrades: In some cases, upgrading to more advanced battery technologies may be a cost-effective solution. Lithium-ion batteries, for example, offer longer lifespan, faster charging, and improved overall performance compared to traditional lead-acid batteries. While the initial investment may be higher, the long-term savings and performance benefits can outweigh the costs.
Optimize Charging Infrastructure: Ensure that your Golf Cart Batteries infrastructure is efficient and properly maintained. Investing in smart chargers with features like automatic shut-off and equalization cycles can help extend battery life. Additionally, implement a charging schedule that prevents overcharging or deep discharging, as these practices can harm batteries.
Battery Recycling: Implement an environmentally responsible battery recycling program. Old batteries must be disposed of properly to minimize environmental impact. Partner with local recycling centers or battery manufacturers to ensure safe and sustainable disposal of old batteries.
Fleet Rotation: Consider rotating batteries within your fleet to balance their usage. Over time, some carts may experience more wear and tear than others. By periodically swapping batteries between vehicles, you can distribute the workload more evenly and extend the overall lifespan of your battery bank.
Budget Planning: Create a budget specifically for battery replacement and maintenance. This will help you allocate resources efficiently and prevent unexpected financial strain when it is time to replace aging batteries. Managing the battery replacement needs of aging golf cart fleets requires a proactive and strategic approach. Regular maintenance, monitoring, and testing are essential to maximize battery lifespan, while considering battery upgrades and optimizing charging infrastructure can lead to long-term cost savings and improved performance. By implementing these strategies, golf cart fleet operators can ensure that their vehicles continue to serve their intended purposes effectively and efficiently.