Pneumatic pump systems, powered by compressed air, have been a staple of industrial applications for decades. While they may not always receive the same level of attention as their electric or hydraulic counterparts, pneumatic pump systems have quietly undergone significant advancements in the 21st century. These innovations have not only improved their efficiency and reliability but also expanded their applications across various industries.
Efficiency and Sustainability
One of the most notable advancements in pneumatic pump systems is their increased efficiency. Traditional pneumatic systems often suffered from energy inefficiencies due to constant air consumption. However, modern pneumatic pumps now incorporate advanced control systems that optimize air usage. Variable speed drives and intelligent control algorithms allow these pumps to adapt their output based on demand, significantly reducing energy consumption and operating costs. Furthermore, the increased focus on sustainability in recent years has driven the development of eco-friendly pneumatic systems. Manufacturers have introduced designs that minimize air leaks and incorporate materials that are more environmentally friendly. These innovations not only reduce energy waste but also contribute to a greener industrial landscape.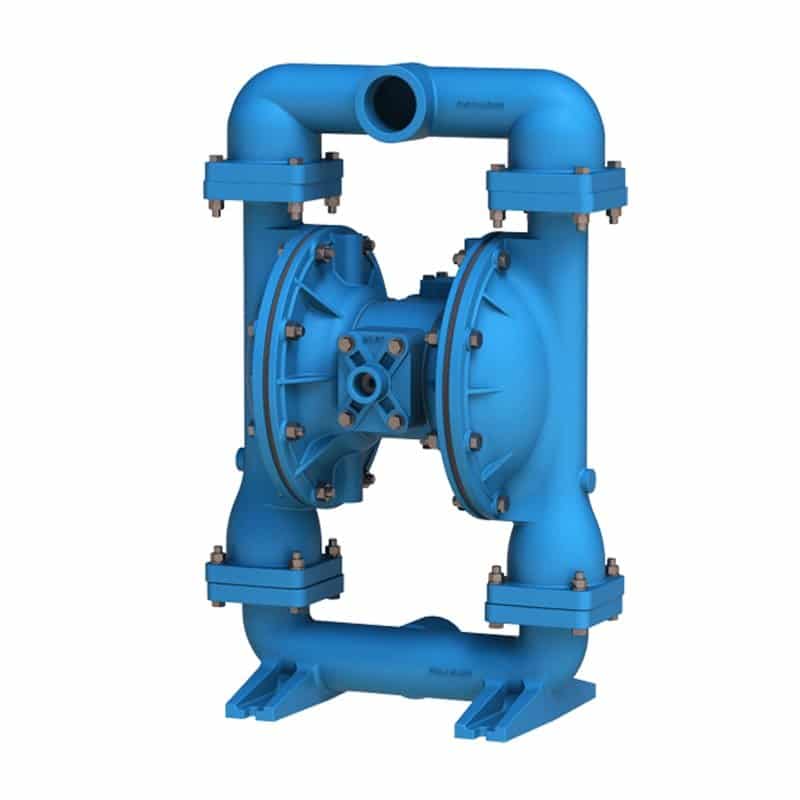 Diverse Applications
Pneumatic pump systems have expanded their reach into various industries and applications in the 21st century. While they have long been associated with manufacturing and automation, their versatility has led to adoption in areas where electric or hydraulic systems may not be as suitable.
Food and Beverage – Pneumatic pumps are now widely used in the food and beverage industry for tasks such as transferring liquids, filling containers, and packaging. Their ability to handle sensitive materials and maintain hygienic standards makes them an ideal choice for this sector.
Pharmaceuticals – In the pharmaceutical industry, where precision and cleanliness are paramount, pneumatic pump systems are essential for dosing and conveying delicate substances. Their precise control and ease of sterilization have made them indispensable in pharmaceutical manufacturing.
Agriculture – Pneumatic pumps have found applications in agriculture, aiding in tasks like crop spraying and seed distribution. Their simplicity and reliability make them a cost-effective choice for farmers.
Aerospace – Even in the high-tech world of aerospace, pneumatic pumps have carved a niche. They are used in aircraft systems for tasks such as landing gear actuation and cabin pressurization due to their lightweight and reliable nature.
Environmental Remediation – Pneumatic pumps have become valuable tools in environmental remediation projects, where they are used to extract and transport hazardous fluids and contaminants safely.
Remote and Hazardous Environments
Another notable advancement is the use of pneumatic pump systems in remote and hazardous environments. In situations where electricity may not be readily available or is unsafe, compressed air provides a reliable and safe power source. This makes pneumatic pumps invaluable for applications in offshore drilling platforms, mines, and remote construction sites. Their ability to operate without sparking makes them ideal for explosive or flammable atmospheres.
Maintenance and Reliability
Modern bombas pneumaticas have also seen improvements in maintenance and reliability. Advanced diagnostic tools and remote monitoring capabilities enable proactive maintenance, reducing downtime and ensuring consistent performance. Additionally, the use of durable materials and precision engineering has extended the lifespan of pneumatic pumps, making them a cost-effective choice for many industries.